How to Lease Your Rural Land for Hunting
You can make extra money by leasing your rural land for hunting and fishing. Get started today by reading on!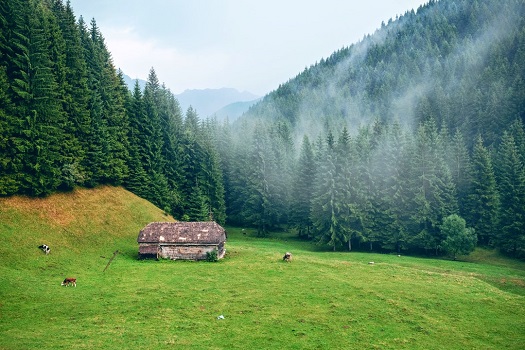 A hunting lease is an agreement between you (the landowner) and hunters to allow the hunters to visit your property and hunt on your land for a specific period of time. Getting a hunting lease for your property is a great way to make extra money as a landowner, but if you're worried about pests, allowing people to hunt on your property is a great way to reduce the number of pests on your rural and. 
Would a Hunting Lease Work on Your Rural Land?
Not every piece of property should be leased out for hunting and not every landowner is ready to take on the responsibility of a hunting lease. To figure out if a hunting lease is the best way to make extra money with your rural land, ask yourself these questions:
1. Are You Looking to Get Rich Quick?
While hunting leases can provide a steady income that's enough to pay off any property debt, pay property taxes, or even act as a steady supplemental income. However, using a hunting lease on your rural land isn't going to get you rich, quick overnight. 
In addition, using a hunting lease on your property also involves a fair amount of work. You need to connect with your hunters, manage the wildlife on your land, promote a healthy habitat, and promote your property for hunting.
2. What's the Size of Your Property?
There isn't a minimum requirement that you have to meet to be able to have a hunting lease. Even if your property is on the smaller side, there are some hunters that prefer to hunt on a smaller piece of land. However, having a larger piece of property can help to diversify the wildlife found on your land. 
3. What Kind of Game Do You Have on Your Property?
If your land has several different species, your hunting lease could work all year long. Depending on the season, you could lease your land to turkey hunters during turkey season and deer hunters during deer season, which could become very lucrative. 
4. How Much Game Do You Have on Your Rural Land?
Can you find a large number of species or can you find a lot of animals to hunt on your land? If not, you will need to invest money into your land to make it a healthy habitat that sustains wildlife. 
5. Is the Wildlife Damaging Your Property? 
If the wildlife that you have on your land is damaging your property, having a hunting lease serves two benefits: you will have people paying you to be able to hunt the pests on your land. 
Wrapping It up
While hunting leases can be especially lucrative if your rural land has a large selection of different types of game, it can be difficult to manage a hunting lease. However, if you have decided that you do want to move forward with a hunting lease, you should also be aware that you need to create a healthy habitat that attracts animals to live in. 
Interested in finding properties to buy to use for a hunting lease? Click here to shop for available Texas properties!