How To Make Some Side Money From Owning A Ranch
Are you interested in buying recreational rural land? Here's how owning a ranch can bring some additional income your way.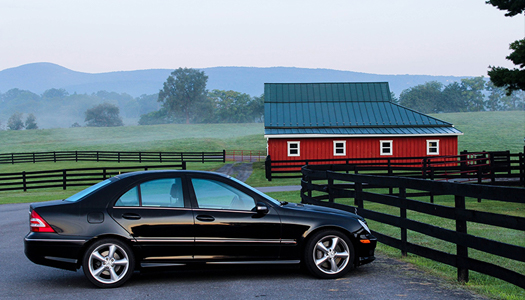 Land is a precious commodity. Thus, if you have some acreage it would be a good idea to take advantage of it.
You and your family can enjoy a healthy stream of side income simply because of owning a ranch. Are you wondering how to do that?
There are so many great ways to earn extra income with the unused portion of your land. Some options require more work than others. But many offer the opportunity to meet new people, help out the community, and have fun.
Let's check out a few great ideas!
1. Board Horses
There are many folks who love horses. There are fewer folks who have enough space to own horses. Thus, the option of boarding horses works out well for them. If you have space and facilities, this is a great way to earn a steady income.
You can decide how much work you want to put into it. You can offer full boarding services and take care of their horses yourself. Or you can simply offer the facilities and the owners are responsible to care for them.
2. Offer Hunting or Fishing Access
If your ranch is large and would be suitable for this (and it's allowed where you are), you can offer hunting or fishing access.
Again, you can choose how much you'd like to be involved. You can sell a simple access permit to hunters or fisherman. Or to earn more, you can offer guide services to the best spots on your property.
3. Rent Plots for Community Gardens
A nice way to earn a little extra money and get to know folks in the community is to rent plots for gardens. The number of American households growing their own food rose 17% to 1 in 3 in just 5 years. This is probably due to several factors like rising food costs, concerns about pesticide use, and the popularity of organic foods.
Whatever the reason, folks are looking to plant their own gardens. But many simply don't have the space to do it. You can rent plots of land for people to plant their own gardens. This translates to very little work for you and a steady monthly income!
4. Plant Your Own Garden
You can also raise your own fruits and vegetables and sell them at your local farmer's market. This option will take a little more work. But if you enjoy gardening anyway it's a fun way to earn some side income.
You could also offer a U-pick option to the community. Plant a field of strawberries, blueberries, or another popular fruit and let folks come in to pick their own. People love having access to fresh produce and it's a fun activity they can do with their kids.
5. Offer Events
You can also organize events on your land or rent it to others looking for event space. The possibilities for this are endless.
Here are a few ideas.
Set up a nice space to rent for weddings or parties
Seasonal attractions like pumpkin patches, corn mazes, or holiday light displays
Rent space for yoga or Zumba classes
Events are great especially if you offer other services on your ranch. The community exposure is great marketing for your other offerings!
6. Community Space
You could also create spaces that the community can take advantage of. Build a fun playground for families to bring their kids to. Set up a large area as a dog park so folks have a fun place to exercise and socialize their dogs.
If you have the right animals you could even open up a petting zoo!
7. Raise Goats
Believe it or not, goats are actually an excellent investment. They are hardy creatures that don't require too much work to take care of. Plus, you can use them for several purposes.
For one, they can be an attraction in your petting zoo. You can also use them for their milk. You can sell the milk as is, or make cheese, lotions, and soaps. Many people these days are lactose intolerant and goat's milk and cheese are perfect alternatives for them.
Goats are also great for landscaping. As folks are becoming more environmentally aware, they're looking for ways to maintain their lawns without using gas-powered motors. It's becoming popular to rent goats to chow down on the lawn instead of having to use push mowers.
Goats are so versatile you can even sell their manure. Turns out, goat manure makes an excellent fertilizer.
8. Raise Livestock
You can also go the more traditional route with animals and raise cows for meat or dairy. Cows require a bit more space than goats so you'll have to take that into consideration.
You can also raise pigs to sell. If you can stand the smell, that is.
9. Outdoor Movie Theater
Another great thing you can do for the community is open up an outdoor movie theater. Set up a big screen and charge a small fee for folks to come and watch.
You can set up space for people to spread blankets or sit in lawn chairs. You can even have an area where they can park their cars in front of the screen. Then they can watch from the comfort of their vehicle or the back of their pickup truck.
These are all exciting ideas, but what if you don't have the right piece of property yet? Check out these listings to find the perfect piece of land for you!
Benefits of Owning a Ranch
The list of benefits of owning a ranch goes on and on. These are just some of the ways that you can take advantage of your space and make some extra income.
Try one or a few and see how it goes. You can always change things up and do something different if you don't like it. As you can see, owning land is a very versatile investment.
Looking for help purchasing the perfect piece of land? Contact us today with questions. We're happy to help!