Being Prepared: What to Know Before Moving to the Country
If you're ready to escape the hustle and bustle of the city, there are a few details to keep in mind before moving to the country.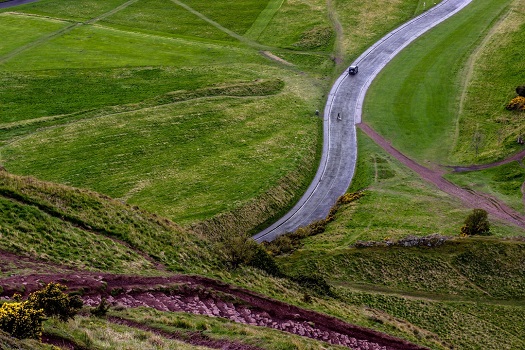 A growing number of people are moving out of cities. The fresh air, the laidback ambiance, and the beautiful surroundings all contribute to this decision. In 2017, one in five Americans was living in rural areas.
Living in the countryside means less pollution, reduced stress levels, lower crimes rates, and better health. Not to mention that most people who take this step can finally afford a large house with land and gardens. It's a perfect environment for families and nature lovers.
But did you know that moving to the country is good for your mental health too?
According to a recent study by the Lancelet, dementia is more common in people who live near major roads. Researchers have linked outdoor air pollution to higher rates of heart disease, stroke, and mental illnesses.
If you're ready to make the switch, there are a few things you should know beforehand. Like everything else, moving to the countryside comes with its challenges.
Consider the following aspects in order to make this transition easier.
A Car Is a Must
When you live in a rural area, you'll have to drive everywhere. Country lanes are bumpy and don't have pavements, so walking isn't really an option. Plus, you'll have to go to the city on a regular basis to buy food, clothing, and other goods.
Consider the harsh weather too. When it's snowing or raining, you can't call a taxi or take the bus as you'd do in the city. Walking is out of the question as well.
Without a car, you'll have a hard time moving around and getting the things you need.
Land Maintenance Isn't Easy
In most areas in Texas, you can find land for sale at a really good price. The downside is that land maintenance takes a lot of time and hard work. Growing your own food and trees isn't as easy as it seems.
If you do a good job, your land will become your pride and joy. You could grow your own citrus trees, fruits, vegetables, and on so. Your first crops won't be great, though.
Be prepared to spend long hours in the garden, experiment with different crops, and keep an eye on the weather. Make sure you have enough money for gardening tools and supplies.
Know What You're Buying
Buying your own land and farm may seem like a dream come true, but it requires some research. Before you take this step, try to find out more about your neighbors, local services, transportation, and the availability of utilities.
Is the area connected to the Internet? If not, what options do you have?
What about water and electricity? Is it necessary to dig a well or can you use water from a municipal source?
Get to know the local community before buying farmland. Consider renting a small house and living there for a few months. If everything looks well, go ahead and purchase your own land and farm.
Be Prepared for Moving to the Country
Moving to the country can improve your life on every level. You'll get more exercise, enjoy better health, and wake up surrounded by nature. However, this lifestyle isn't for everyone.
Do your homework before taking this step. Research the area, get to know our neighbors, and find out more about the availability of services.
If you're ready to make this move, here's how to run a ranch and avoid potential pitfalls.