How to Search Land and Farm Sales in Texas - Coleman and Runnels County
Search Land and Farm Sales in Texas - Coleman and Runnels County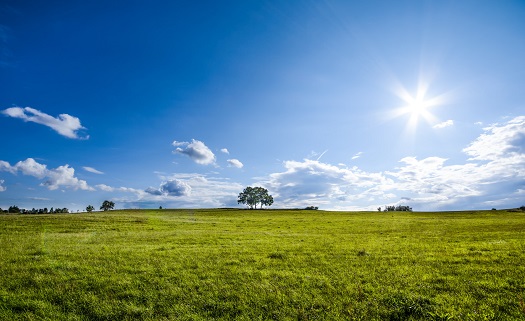 If you fancy a home on the range for ranching or leisure, Texas is a good choice.
On the whole, land values in Texas are just above the national average and increasing all the time. Not only does this mean you should get in now, it means your investment is likely to appreciate over time.
If you choose Coleman and Runnels County to lay down your roots, you're in for a few extra benefits too. Here's how to get started searching for the best land and farm sales in these places. 
Why Choose Land for Sale in Coleman County?
Coleman County has got a lot going for it. It's located among the rolling plains of the Big Country with the Texas Hill Country to the south. Scenic views and spectacular sunsets are par for the course in Coleman County. 
If you enjoy friendly folk and community get-togethers, it's the place for you. The state is home to a top 5 PRCA Rodeo and several foot-stomping annual events. 
Wildlife is abundant, especially white-tailed deer, which makes Coleman a good choice for those wanting to buy land for hunting. Other economic drivers in Coleman include cotton, cattle, and oil, as well as wind farms. 
Searching Property for Sale in Coleman County
The best way to find land in Coleman County is to go to our Properties Page and select Coleman County from the drop-down menu at the top of the page. Next, you can enter your desired price range and acreage to further narrow down your search. Still looking? Keep reading. 
Why Choose Land for Sale in Runnels County?
Right next door, Runnels County is also blessed with an abundance of rolling grasslands and wildlife. The wide open spaces, sunny climate, and quiet rural vibe make Runnels a popular place for recreational and hunting properties.
Runnels County is beef, cotton, and oil country first, with deer, turkeys, quails, and doves forming the main targets for hunters. Annual events include the bustling cotton festival and the Ethnic Cultures Festival. 
Searching Ranches for Sale in Runnels County
If you'd like to own some stomping grounds in Runnels County, the first thing to do is check out our properties page. Choose Runnels County from the drop-down menu, fine tune your search according to price and acreage, and away you go. 
Now You Know Where to Find Land and Farm Sales in Texas
Apart from searching our website, there are a few other ways to find the right property in Texas. 
It all starts with you. The very first step when searching land and farm sales is pinpointing your needs, wants, and resources. Buying farmland is an expensive undertaking and running a ranch takes time, money, and dedication.
You'll never find the ideal piece of land if you aren't clear about your needs from the outset.
When you've made up your mind, speak to locals or realtors in the area about what you're looking for. There could be farmers who are willing to sell to the right buyer even though they haven't advertised the fact.
Be flexible, but don't settle if you can't find the ideal piece of land straight away and keep checking back on our website for new listings.