Your Ultimate Guide To buying A Ranch For Recreation
Are you considering buying a ranch for recreation or profit? Here is what you need to know about the process and best choices of making such a purchase.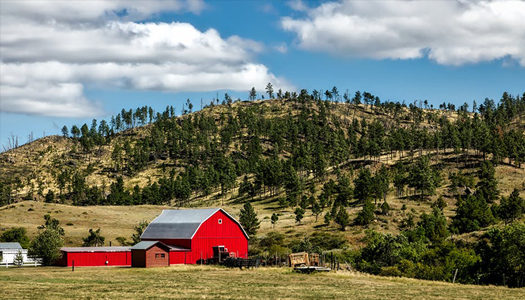 Have you always imagined learning to fly fish in a wilderness stream? Is there a thrill that runs through you when you picture riding bareback across a field of wildflowers, the mountains in the background?
You're finally ready to think about making that dream a reality. Buying a ranch is a big investment, and you are almost ready to take the plunge.
If you want to know more about the process and what to consider, look no further. This is your ultimate guide to owning a ranch for recreation.
Define What You Mean By Buying A Ranch
Before you even get started looking for properties, you have to figure out what exactly you mean when you say ranch. Do you mean you want 25 acres of property where you can go to get away sometimes?
Maybe you'll have a few horses that the grandkids can ride when they visit.
Or maybe you mean a working ranch with 3000 acres where you can do things like hunting and fishing. You imagine raising herds of cattle and many horses. Yes, it's a retreat for the family, but it's so much more than that.
Whatever you envisage when you dream about the future, we encourage you to have a clear picture in mind. Think about precisely how much land you want and what you would like to do with it.
Whoever is going in with you on this purchase (spouse, partner, family) should be completely on board and understand the idea you have in mind. Clear goals make communication easier and the road to accomplishing them less hazardous.
Investigate the Legalities of the Property
Before you go all in on a property, consider the surprises you may get, and do your research. Conservation easements, mineral mining, and natural water resources may mean that other people will legally have access to your property.
You'll want to know the zoning and legalities surrounding building new structures, too. If you plan to make improvements to the buildings or build new ones, you'll need to know the rules surrounding them.
You may also want to rent rooms or try to generate income with a site like Airbnb or hipcamp. Some townships only allow that if the neighbors agree, or other similar rules.
Think about those future plans you made when you were defining your terms in the first step (above). Do any of them require permissions that may be hard to get? If any of your plans hinge on the whim of someone else, consider seriously what your Plan B might be in case things don't go the way you thought.
Budgeting Makes All the Difference
If you have heard that a ranch should pay for itself, plus yield a small return, you are not wrong. Yet, there are many moving parts that go into yielding a return.
Ranching is hard work. If you plan to visit a few times a year for recreation, hiring good staff to maintain and care for your second home is a must.
You may also consider leasing grazing rights to a nearby rancher who wants to use the land for their livestock. You can also lease the land for farming, or for hunting and fishing rights. These are all ways to make sure that the land gets used instead of sitting and becoming unmanageable.
Maintaining a property involves things like cultivating flora to attract the kinds of wildlife you want, mending fences, and coaxing life out of previously-stagnant land. There could be ag or wildlife tax exemptions you can claim, depending on how you and the previous owners use the land.
It might help to get some professional advice. Hire some inspectors to vet the land, including any water or minerals that are underneath it. You need them to give you all the information they can find so you can make an informed decision.
Speak to the town council or important local leaders to understand all the ways you can (and cannot) change the property.
Putting all these income generators and possible expenses into a budget or business plan for your ranch will help you decide if this is the right choice. Perhaps another property would better facilitate the goals you set at the beginning of your search.
Moving As Slowly As Possible
When you've been dreaming of this project for as long as you have, it's easy to get excited. Especially if you finally have the financing to make your dream a reality, you can become overambitious.
Start off slowly with the land once you acquire it. Spend a year or two getting to know the town and the property you invested in.
Walk in the woods to see the wildlife. Ride your horses through the fields and streams to discover what is already available and part of your assets.
Don't over-improve too quickly. If you put too much money into the property on fancy outbuildings or luxuries you've always wanted, you may not be able to get their full value back if you ever need or want to sell. It's better to make calculated improvements and continue reevaluating as you go.
Ready to Get Started
When considering buying a ranch, you must consider all the aspects of the purchase. Once you have set firm goals with your partner, you can move on to investigating legalities, budgeting, and finally moving slowly after you buy.
Follow these steps and you'll be on your way to achieving your cattle-raising dreams in no time. For more information about getting started with recreational ranching, contact us today!