Search Land and Farm Sales in Texas | RuralOnly.com
Search land and farm sales in Texas with RuralOnly.com. We have the best, most up-to-date listings of farms, ranches and more. Find your dream property now.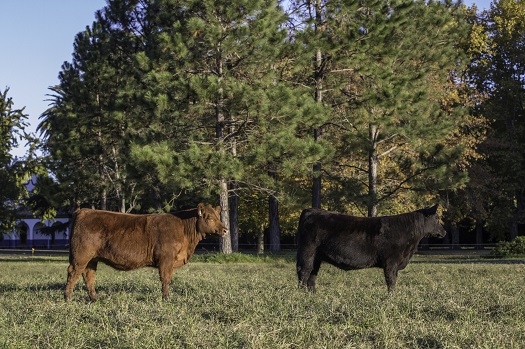 Land and farm sales in Texas are always booming thanks to average land values that are well below the national figures. This means land for sale in Texas is hot property for both recreational and agricultural buyers.
That's why, with RuralOnly.com, the focus is purely on rural land for sale i.e. property for sale that is outside the city limits. 
Take a look at some of our excellent farmland for sale, or keep reading for more information.   
Why Choose Rural Land for Sale in Texas?
If you're one of the hundreds of people worldwide looking for ways to live a simpler life off the grid, Texas is a great place to start looking for your new home. 
Looking for a vacation home? Texas is your go-to for awesome recreational properties. 
Here's why more and more buyers are looking to the Lone Star state when it comes to farms for sale:
An abundance of available farmland 
Reasonable prices per acre
Excellent arability
Diverse scenic beauty
There is also a huge sense of accomplishment to be had from living off the land or building a pristine recreational property from scratch. 
Texas land also offers a wide range of ways to make money from your farm besides commercial agriculture too. 
Why List Land and Farm Sales with Us?
It's easy for buyers to find Texas land for sale with our easy-to-navigate, user-friendly website.
Since all our subscribers pay the same flat rate, there is no order of preference for listings apart from price. All the farms for sale appear in descending order according to price.
You can also upload as many images as you want to show off your gorgeous properties' assets and increase buyer interest. 
An Enjoyable User Experience
Prospective buyers can sort the display by means of state, country, city, price range, and acreage. This helps to alleviate the frustration of viewing properties that are out of their range both geographically and financially. 
If preferred, they can view land for sale in a list format for a quick overview of everything that's available. This layout has all the main details of each property to pique their interest and get them clicking through. 
Our blog has useful information for both first-time landowners and experienced ranchers, adding value to their browsing experience.
Get Started 
It's easy to see why listing your properties with us is the best way to get your land and ranches for sale in front of committed buyers.  
What's more, sellers can list up to 100 properties per month for a super low introductory fee. Plus, you'll live stats about your properties and a weekly report about any activity on your rural land for sale listings.
Many leading real estate agents, developers, and brokers across the States have already experienced the benefits of listing properties with RuralOnly.com. Sign up today to stay in the loop and boost your land and farm sales in Texas. 
Do you have any questions about land for sale in Texas? See our FAQ page or get in touch for prompt and efficient service.