3 Crops That Thrive in Taylor County
If you're considering land and farms in Taylor County, TX, here are some crops that grow well in the area.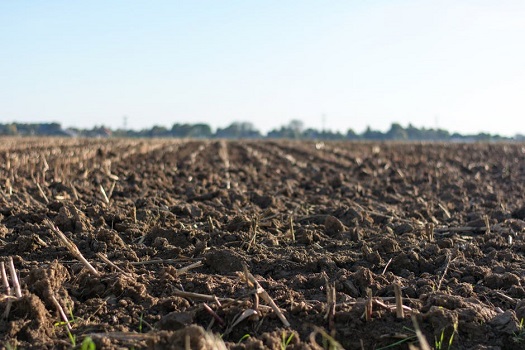 Are you on the hunt for land and farms land for sale in Texas? You've come to the right place. Agriculture has dominated the economy of Taylor County since the first pioneers arrived in the 1880s and it's easy to see why.
Although the area is best known for its dairy farms, a wide variety of crops thrive on these arable soils. If you want to farm land in Taylor County, these are the crops that fare the best here.
Cotton Is the Top Crop in Taylor County
Despite the low annual rainfall in Texas, cotton crops fare well in the sandy loam soils of West Central Texas. Only 9% of cotton in Texas gets irrigated, yet Taylor County crops still yield about 260 pounds of lint per planted acre.
Approximately 320,000 acres of cotton is crown annually in Texas. The usual cultivation pattern is a skip-row planting pattern. If you've got your sights set on making some money from cotton production, we have a few properties for sale in Taylor County that could suit your purposes.
Corn Rows Are the Way to Go
The well-drained soils and warm sunny weather in Taylor County are ideal for the production of corn and these hardy plants thrive here. With so many hungry cattle to feed, corn is an important crop in this part of the world and corn farmers can earn a tidy profit from cultivating this grain.
If you're not thinking on such a large scale, sweet corn is a winner for a  homesteader's garden.
It does best when planted according to traditional native American 'Three Sisters' technique. This method of companion planting involves growing squash, beans, and corn together. Squash serves as a weed-busting ground cover, while the beans provide nitrogen for the soil.
Large or small, you'll find a farm for sale on our website to suit your green fingers. 
Versatile Sorghum 
Another plant which thrives under dry Texas conditions is sorghum. The biggest challenge is ensuring that your lands have enough moisture content during the planting season. It's also important to give the plants space to grow. About 2 or 3 seeds per foot are ideal. 
Once you've mastered the knack of getting sorghum into the ground, it will grow quite happily without further interference. For best results, choose drought-resistant hybrid seed treated with a fungicide and insecticide.
Sorghum is another popular crop for animal feed, as a syrup, and for cooking, but the gluten-free brigade has recently found a new use for it. If you want to break into a niche food market, sorghum flour is the way to go.
You won't get far without first checking out our Texas property for sale though.  
The Best Land and Farms in Taylor County
Whether you're buying or selling land and farms in Texas, our website is the easiest most user-friendly way to get what you need.
Keep flipping through our portfolio of land for sale in Texas, or sign up as seller if you would like to list up to 100 properties on our popular website.  Many prominent real estate agents, brokers, and developers are already on board.