10 Reasons Why Buying Acreage For Recreation Is Better Than Buying A Vacation Home
Are you debating whether to buy a traditional vacation home or a rural recreational property? Here's why buying acreage is a better idea.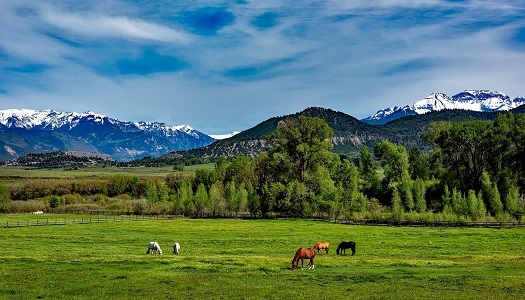 Finally getting all the money you invested ten years ago? Is it time to retire and you want to spend your savings on some kind of property?
First off, don't buy a vacation home.
That might be your first intuition but hold off on that idea. A vacation home is not a good investment for a variety of reasons. Buying acreage is the best way to get the most out of your money.
Are you ready to learn the benefits and reasons to buy a ranch in Texas? Read on and find out more.
1. More Land
The largest benefit of owning a ranch is the amount of land you get.
Did you know that the federal government owns the majority of the land in America? You're lucky if you get enough space to put a playground or a small backyard in suburban properties.
This isn't an issue in rural areas since you get enough land to plant produce to become a self-sufficient household.
It can still give you enough space for your children and pets to roam your yard. It can take you lots of physical labor to make your land sustainable. That isn't an issue for you if you're the green thumb since you revel in it.
The amount of land you gain can differ based on location. Whatever the case may be, it's more than what suburbs can usually offer.
2. More Expansion Capabilities
When you build a home in the suburbs, you'll feel restricted by the lack of space. It might have the space needed for a single room expansion. Anything beyond that is not feasible due to the closed-in space you have.
Rural areas have fewer restrictions, both in terms of land and permissions needed from neighbors. You won't need to deal with homeowner associations to deal with. In most cases, the county requirements are less strict.
3. Healthier Living Conditions
Compared to vacation homes, buying rural land for sale in Texas is a healthier choice. After all, if it's located in suburban areas, you will suffer from both noise and air pollution. It can become a health detriment especially if you have a weak constitution.
Rural properties won't have the problem since you have the barest of roads leading to your property. You won't need to suffer from road noise made by vehicles zooming around. It means your sleep get better and you're less likely to get stressed.
4. Cheaper Prices
Buying a home is expensive, especially in both suburban and urban areas. The average house price within the United States is at $375,000. The fact that the demand for these properties aren't going down means it would get more expensive as time goes by.
What this means for you is that you won't afford the crushing prices these properties have. If you're willing to go out and buy a ranch in a rural area, you have a lot of choices. The demand is lower, meaning the price will stay low for a long time.
5. Lower Taxes
The taxes for real estate is climbing at a steady rate in most places. A lot of people move out to rural areas to ensure that it's kept low. The tax rates are lower since there are fewer means of accommodations available in rural areas.
To balance it out, you might need to drive out further to work or run your business. It isn't an issue if you want to become a self-sustaining household.
6. Peace of Mind
Rural homes are more peaceful due to the fact that you won't have to deal with neighbors. You don't have to worry about the way you decorate your home. Make the most out of the rustic setting rural areas give and make a picturesque scene.
It gives you a means of having a quiet life. Your health is much better since you can eat organic produce. That alone should make you feel better and worry-free.
7. Lands Aren't Infinite
If you opt to buy a ranch without touching it, you have an invaluable resource in your hands. The reality is that you have the asset that people will want to get in the future. It's especially important when the rural area is in the path of possible growth.
8. Rural Areas have Lower Competition
Are you sick of dealing with the stiff competition urban properties have? If you opt to buy rural land, you're less likely to get outbid on any of the good deals you find. Most real estate agents think about the developed areas since that's what most people do as well.
9. Rural Land Owners Are More Likely to Sell
A lot of the vacant rural land owners are absentees so they will sell if they get a good deal. It becomes more apparent when the owner of the land isn't from the area. They have less emotional connection with it, making them less attached to the land you want.
Once you buy it, you can develop it using your own terms. In due time, it can become your primary source of income.
10. More Privacy
In most vacation homes located in suburbs or urban landscapes, privacy is a privilege. Most properties will have little to no space between them. You don't want to start your morning and get a view of your neighbor frolicking in their homes.
When you get enough acreage, you'll have ample spaces between homes. You can put taller fences and make sure that no one will invade your privacy ever again.
Learn More About Buying Acreage Today!
Investing in rural properties is one of the most useful strategies to develop a self-sufficient household. Even if you don't use the land, it can sit there for years until its value increases and net you a good deal. Remember, all suburban and urban areas were once rural settlements that received development.
Either way, it's more profitable than buying a vacation home.
Do you need help buying acreage? Contact us today and we can help you get the best property deals.